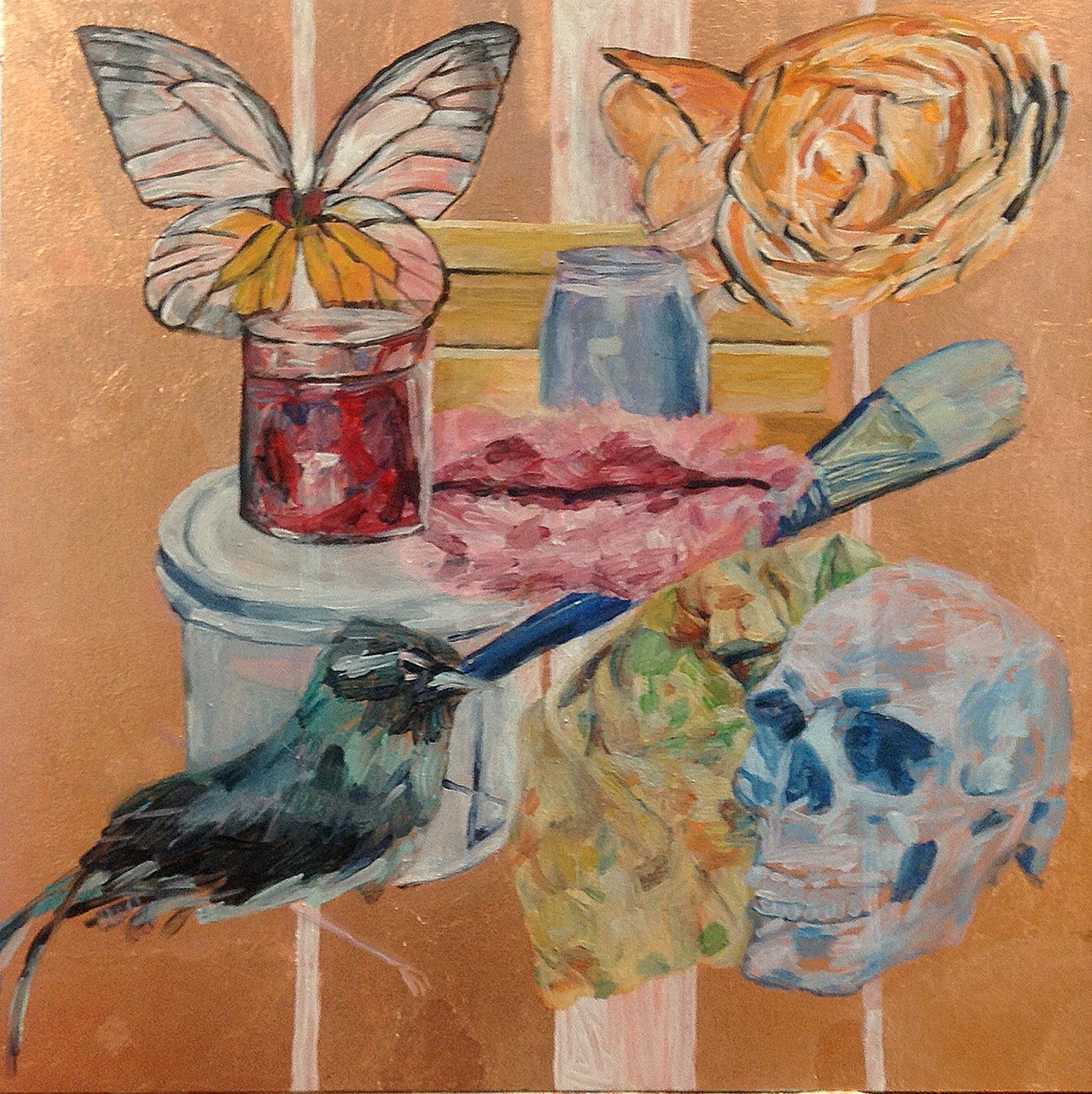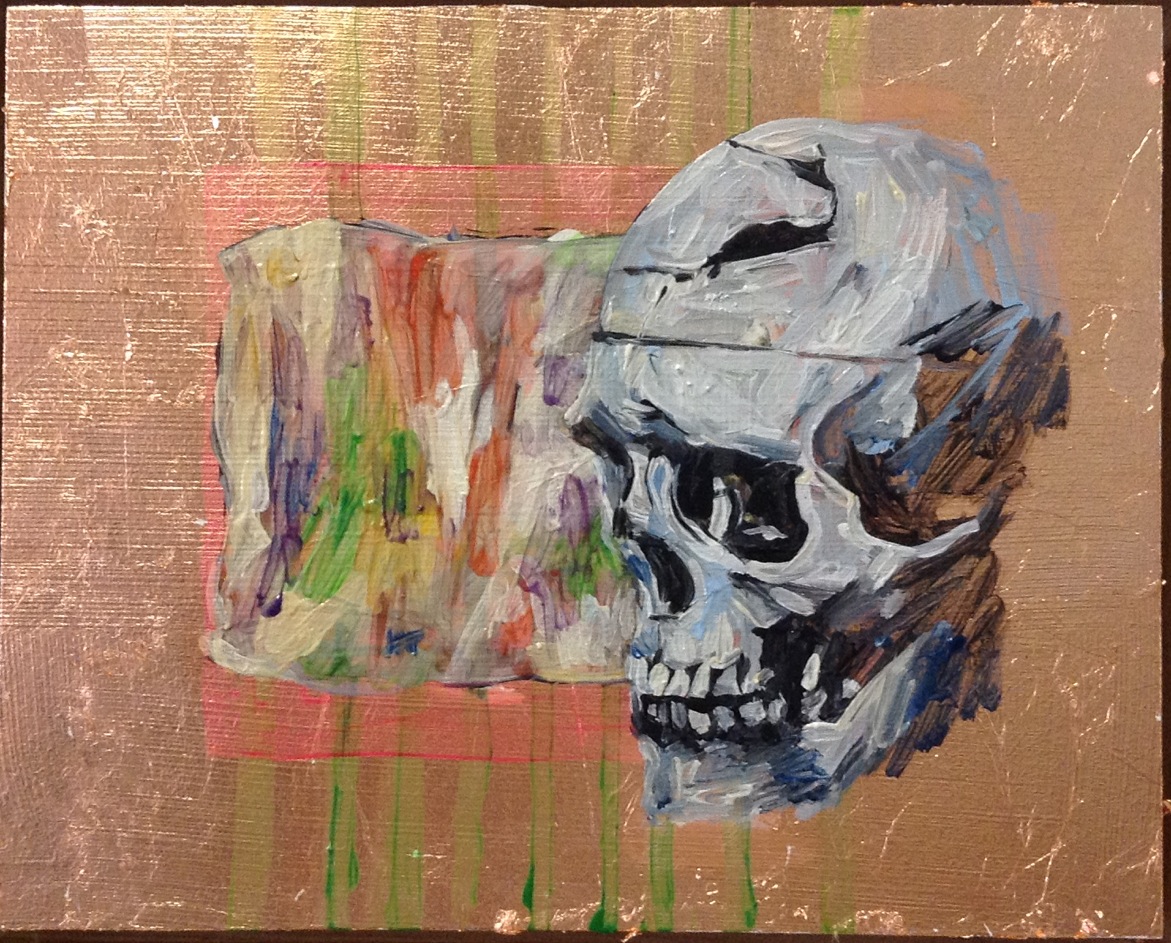 ARTIST STATEMENT
Montreal-based artist Marie-Ange Hoda Ackad earned her fine arts degree from Concordia University. She has had solo exhibitions in Montreal, including one at the renowned Place des Arts venue, but has increasingly been showing her representational paintings at locations in the United States, including the ISEA International Symposium of Experimental Arists (Sanibel, Florida), the Brownsville Museum (Brownsville, Texas) and Center for Contemporary Art (Bedford, New Jersey). Her work even appeared on a billboard in central Los Angeles as part of the Billboard Creatives 2016 Exhibition. She was a participant in the Help Hope Nepal Mural project during Art Basel Miami 2015 and her portrait of Gradimir Pankov, former artistic director of Les Grands Ballets Canadiens, won the Bronze Award in painting in the Art Forward international competition in 2016 and was featured in a film tribute to Pankov's achievements.
"Read My Lips," the artist's latest series, reflects her abiding desire to use traditional techniques and mediums such as cold wax, raw pigments and metal leaf to create contemporary images. These works are created in liquin-and-pigment and bronze leaf on birch-wood panels. While reminiscent of 14th century Italian Renaissance icons, they reflect very modern concerns. With representational foregrounds painted on abstract backgrounds, each image presents symbols from the artist's personal iconography. There is an intentional contrast drawn between the attractive, shiny background surface and the serious nature of the image or 'message' painted upon it.
That message might be summed up by the old adages "all that glitters is not gold" and "the truth hurts." Ackad sees the contradictions between what things look like or appear to be and what they actually are. Particularly in this time of fake reality and 'alternative facts' when almost anything can be falsified, she asks us to focus not on what we see but on the meaning that lies within. The decorative aspect of these works draws us in but the surface can be misleading; it is the dead bird and the human skull that tell us the painful truth. These images mean exactly what they say.
Today's world, like these paintings, is full of oppositions: truth and lies, beauty and darkness. Ackad's work presents such disparities. Some are political, as when the artist cites President George Bush's famous misrepresentation of fact, "Read my lips, no new taxes." The dichotomy of female sexuality and feminism can be seen in the mouths that resemble labial lips, reminding us of Judy Chicago's iconic installation from the 1970s, The Dinner Party. The spiritual element is also present in imagery that deals with life and death, with inner life as opposed to the superficial exterior. Ackad's painting talks about what is inside.
Group Exhibitions
2017 The Center for Contemporary Art Bedminster, New Jersey, USA
2017 ISEA(International Symposium for Experimental Artists)Sannibel, Florida, USA
2017 10xTieton, Mighty Tieton, Tieton, Washington. USA
2017 Viridian Artists Inc Gallery, Chelsea, New York,USA
2017 Arts in Harmony. Elk River Arts Alliance, Minneapolis, USA
2016 Brownsville Museum ,Texas
2016 The Billboard Creatives 2017 Exhibition, Los Angeles, California
2016 The Center for Contemporary Art , Bedminster, NJ
2016 Blaine Traveling Show, Blaine City Hall, Minneapolis, USA
2016 2016 Arts in Harmony, Elk River Arts Alliance, Minneapolis, USA
2015 Help Hope Nepal Mural, Contemporary Arts Projects,
Art Basel Miami, USA
2014 Squared, County Creatives Gallery , Laguna, California
2014 The 2014 Dab Art Show, Hud gallery,, Ventura, California
2014 Real People, The Old Court House, (NAAC), Woodstock, Illinois
Solo Exhibitions
2017 Place des Arts, Theatre Maisonneuve, "Gradimir Pankov", Montreal, Canada
2016 Gallery Luz , "The Power Behind the Scenes : Culture Montreal ", Montreal Quebec, Canada
2009 Portraits Corrid'Art de la Compagnie F. Montreal, Canada
You Tube : painting " Gradimir Pankov" featured in movie "A Tribute to Gradimir Pankov"
Awards
2017 Merit Award, ISEA,(Internatioal Symposium for Experimental Artists)
2017 2nd place Award, pastel category, Brownsville Museum, Texas
2016 Bronze Award " Dialogue with Myself " Art Forward International Competition
Catalogues and Media/TV reviews
2017 The Montrealer/ The Montreal Gazette, September 18,2017 . page 15
2017 Calameo-Tourisicahttp://www.calameo.com/read/000722691ebcd9d20a270
2016 LAweekly
2016 CJN (Canadian Jewish News) March 24, 2016 article by Heather Solomon, Art
2016 Calameo-Touristica Magazine http://www.calameo.com/read/00072269181531833fe22 pages 158-159
www.thesuburban.com/.../hoda-ackad.../article_305625da-da8f-11e5-8c...
ratsdeville.typepad.com/.../2016/.../hoda-ackad-luz.ht..
www.quartierdesspectacles.com/en/activity/8522/symmetryasymmetry
2015The Suburban:
http://www.thesuburban.com/article.php?id=5170&title=Larger-Than-Life
Cult Newspaper:
http://cultmontreal.com/2015/07/art-this-week-41/
Calaméo – Touristica 81 pages 110/111
www.calameo.com/books/0007226911e2cec266cf4
La Metropole: http://www.samyrabbat.com/roger-huet/le-pouvoir-a-larriere-scene- une- fascinante-exposition-de-portraits.
Breakfast Television: http://www.btmontreal.ca/videos/2750426208001/
Concordia University magazine page 55
Education:
2001 BFA, painting, Concordia University, Montreal, Quebec