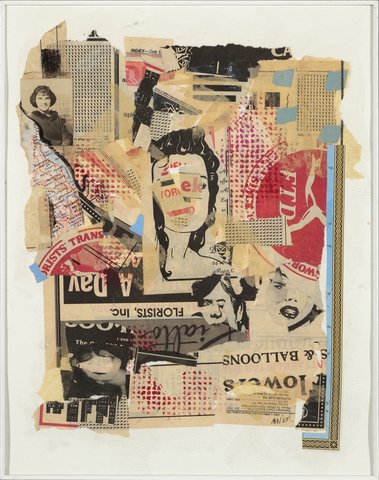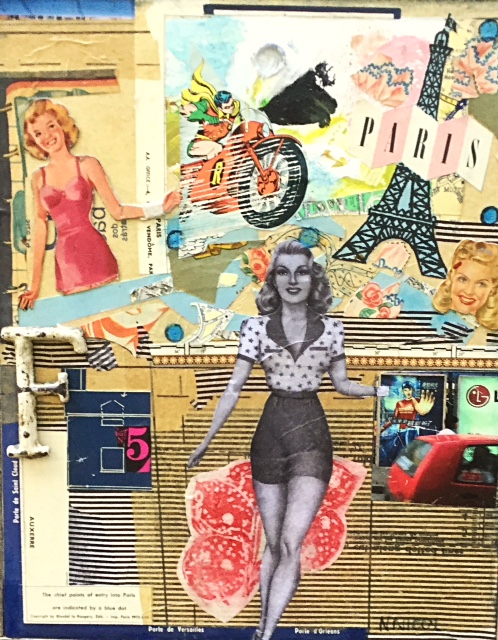 I am a New Yorker at heart. I commuted daily for eleven years from my home in Jersey City to attended Friends Seminary, 16th Street and Rutherford Place, where art and shop were core curriculum. I navigated in and out of the City without adult supervision, filling my pockets with interesting found objects and odd-ball shaped things. I collected rusty metal. I admired street art and graffiti. I took the Third Avenue El and glanced in apartment windows. I traveled the dioramas at the Museum of Natural History; I fused with New Guinea and Inuit tribal pieces at the MET; I was stunned and inspired by wall art at MOMA and Guggenheim. These youthful solo expeditions and familiarities continue to impact my work today.
I only wanted only to be an artist and started oil painting when I was eight years old. As a single woman and mother, I followed other paths.
BA summa cum laude in Art Education, Jersey City State College
MA Special Education full fellowship, Jersey City State College
Ed.M. Counseling and Consulting Psychology, Harvard Grad. School of Education.
I taught in inner-city after school programs and the first summer of Head Start; I have been involved in community action, welfare rights and advocacy groups.
My mottoes:
Pay attention and tell the truth. And - time is everything.
In Wellfleet, I am known for my paintings of ponds and wetlands, oyster shells and shacks. My home/studio is open by appointment. I show in juried, invitational and global open calls. I ran my own business, Gallery 5, for 12 years and at times been affiliated with Berta Walker, The Works, Off Main and Left Bank Gallery.
I am an exhibiting member of the Provincetown Art Association and Museum and the Organization of Independent Artists, Brooklyn.
Work shown here as a Viridian Artist includes monster/superheroes, abstract cartography, assemblage, sculptures and oil paintings.
One of my prints was included in Sarah Riley's Practical Mixed Media Printmaking Techniques, A&C Black, 2012. Current projects include the illustration of a soon-to-be published children's book, Quiet Places.
As well as being an artist and entrepreneur, I am a licensed Marriage and Family Therapist in private practice. I have an on-line store, nancynicolart.com and my brand is One Lucky Cat. P. S. I still harvest things off the street.