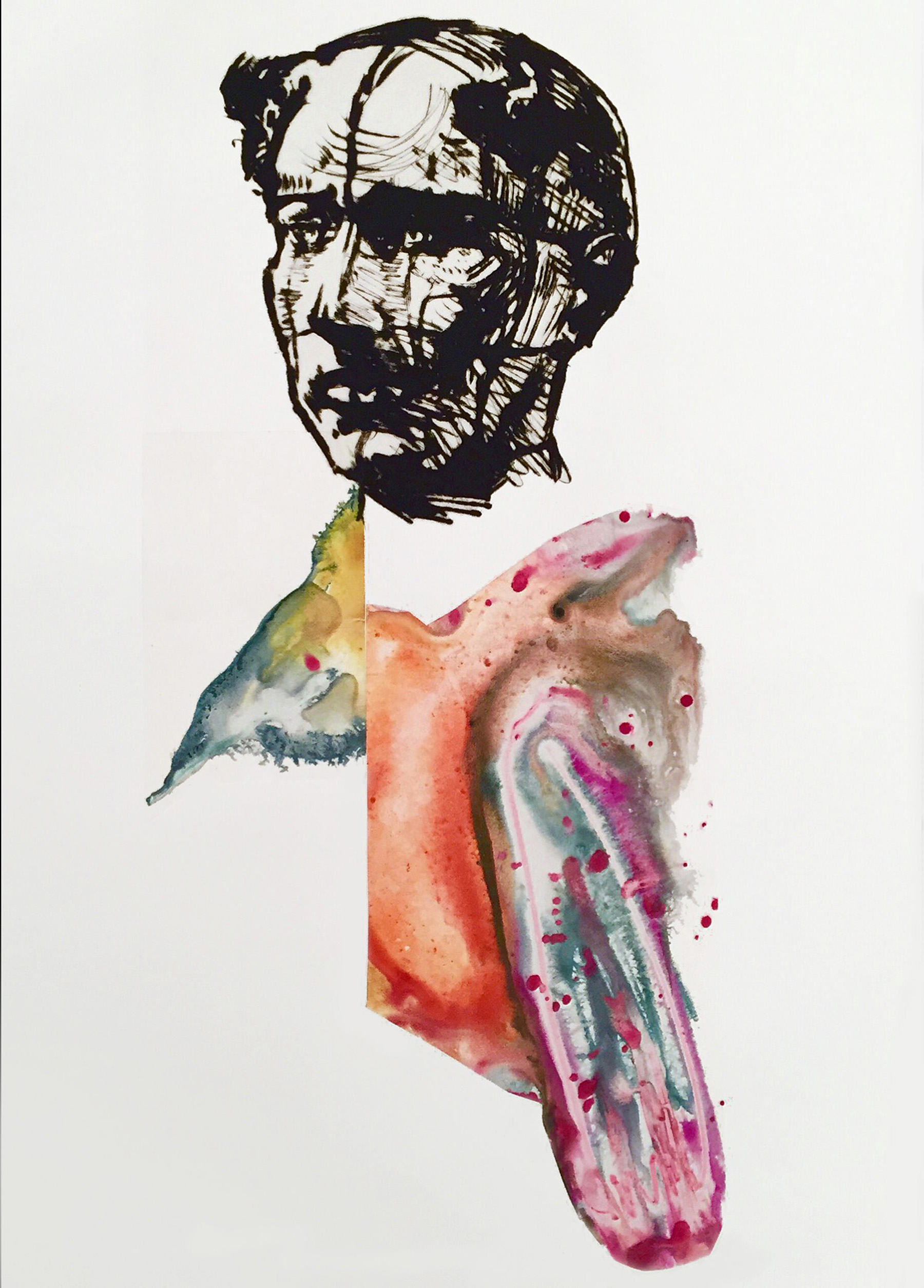 Bio/Artist Statement
Sarah Riley is a painter/printmaker based on Cape Cod. She is Prof. Emeritus and former Head of Printmaking at Southeast Missouri State University. Her book on mixed-media printmaking was published in the USA in January 2012 by A & C Black, London: Practical Mixed-Media Printmaking Techniques.
Her current works are explorations of mixed-imagery, combining printmaking, drawing, photography and paint. Her work contains feminist overtones and is drawn from myth, literature and personal history; the juxtaposition of images suggests memory as well as re-imaginings. Recent series on Camille Claudel and Seraphine de Senlis concern struggle and art in the face of restriction. Her series on Daisy Miller considers Daisy as a proto-feminist and the perception of her actions by others.
"I come to the studio with ideas about the direction of a piece but by repeatedly adding to a print through the layering of different plates and print techniques, the actual and the emotional meaning within an image is expanded. Each one-of-a-kind print leads to a new one through the printing of ghost prints, and by combining new plates with older ones. Process leads to experimentation with color, overlap and recombination of images and shapes. The layerings and juxtapositions tease out new ways to think about what interests me.
In the spring of 2012 I photographed an admirable tree in the Boboli Gardens, Florence. It was craggy, bulging; a great shape due to many years of close, semi-destructive and therefore transformative pruning. Devoid of leaves, the early spring ones having been cut away along with many branches, its pale color was starkly beautiful against the dark grass-green hill; a fitting metaphor for both Camille and Seraphine."
Link to Sarah Riley's website: http://rileystraussgallery.com/prints.htm