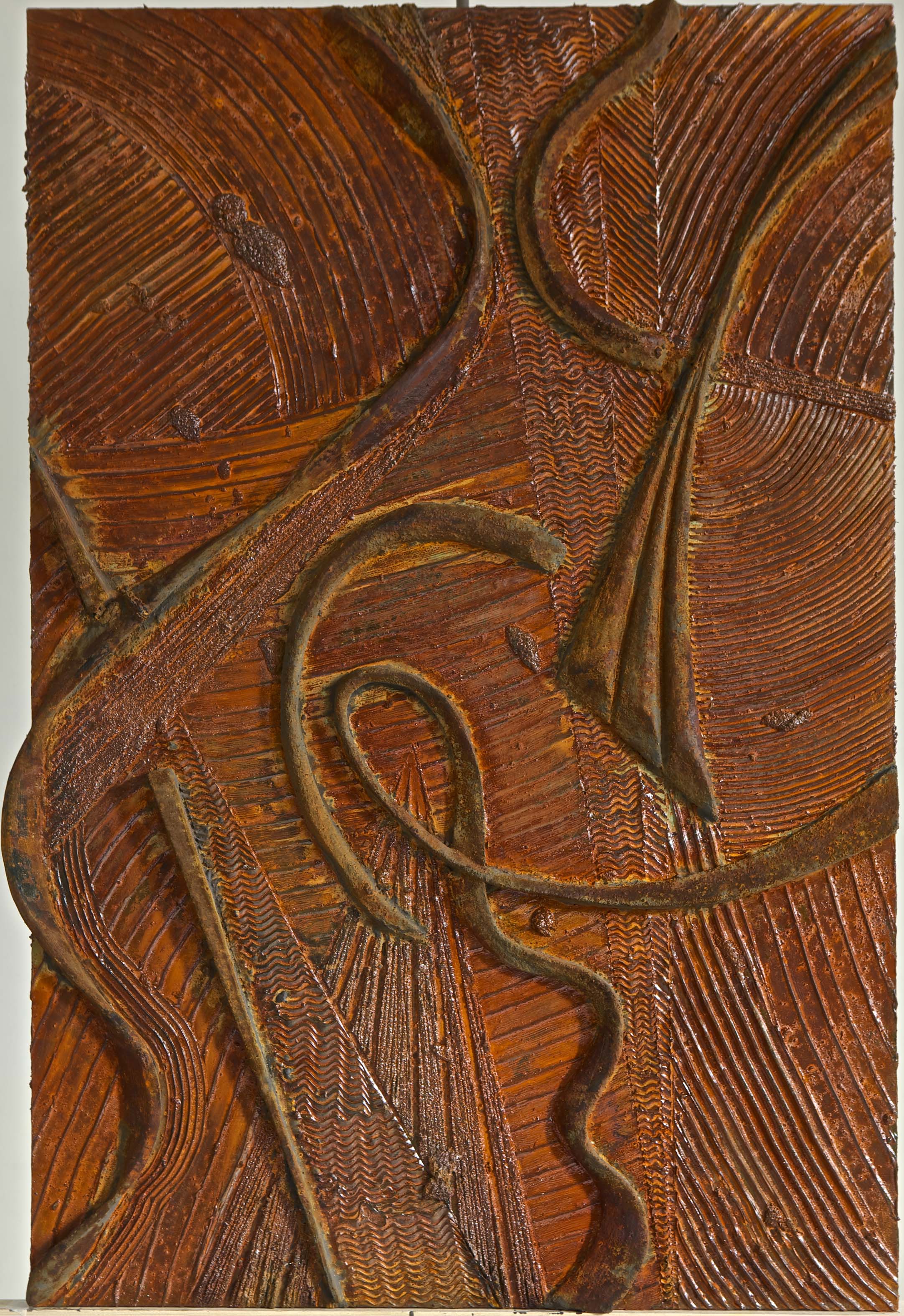 STATEMENT:
My work emerges from the dynamic interaction of color, magnetic forces, and triangulation, as well as the juxtaposition of light and dark, straight and curved. These elements enter into a visual conversation-a dance-between artist and surface. Each action determines the next. The process is planted in the canvas. It is my hope that the spirit in these works will act as a key to awaken what is already deep within the observer, that anew with each viewing will come a greater awareness of our inner and outer universe. I paint hoping the same happens to me.
– Arthur Dworin
"Arthur Dworin's paintings are endowed with an original sense of
sonorous color. Abstract as they are, they bring a new sense of
visual order to organic forms of nature." ……. Peter Selz, Former curator of painting and sculpture at MoMA, NY
"Arthur Dworin's paintings unleash a rainbow of vibrant color. They generate a feeling of infinite space, and their references to nature are even more specific. The horizontal streaks, for example, strongly suggest landscape, and the varying hues introduce a temporal element.; Brightly colored grounds create a luminosity and sense of atmosphere that effectively tie Dworin's work to a characteristically American landscape tradition." – John Hutton, Director, Viridian Gallery,
A Detroit native, Dworin has lived and worked in New York City since 1967.
1943 Born Detroit, MI
1950-65 Detroit Society of Arts and Crafts; 1963-65 Scholarship, Detroit Society of Arts and Crafts.
1965 Summer Residence, Kuniyoshi Studio, Woodstock, NY
1965 Scholarship, Art Students League, Woodstock, NY
1966 Lived and painted in Zacualpan, Mexico
1969 Arnold Blanch Fellow, Ossibow Island, GA
EXHIBITIONS:
1962-65 Detroit Society of Arts and Crafts, Group Exhibitions
1964 AAA Gallery, Detroit, Three-person Show
1969 2a Mostra "ai Frati," Camaiore, Italy, Group Show
1969 Long Island Painters Show, Guild Hall, East Hampton, NY
1976 Viridian Gallery, NYC, Fall Group Show
1977 Viridian Gallery, NYC, Spring & Fall Group Shows
1977 Viridian Gallery, NYC, Solo Exhibition
1978 Viridian Gallery, NYC, Winter Group Show (OVER)
1978 Concordia College, Bronxville, New York, Group Show
1978 Viridian Gallery, NYC, "Boxes"
1978 Viridian Gallery, NYC, Spring Group Show
1979 Viridian Gallery, NYC, Winter Group Show
1979 Rensselaer Newman Cultural Center, Troy, NY, Group Show
1979 Viridian Gallery, NYC, Fall Group Show
1980 Viridian Gallery, NYC, "Freestyle: Works by 9 Artists"
1980 Viridian Gallery, NYC, Solo Exhibition
1986 Westbeth Group Show
1995 Westbeth Group Show; 2003 Westbeth Group Show
2006 Solo exhibit – Shalom Mountain Retreat & Study Center,
2009 Yonkers Artists showcase The Gallery at Riverfront Library
2009 YoHo artists Open Studio
2010 Yonkers Artists showcase The Gallery at Riverfront Library
2010 Viridian Artists Gallery, NYC, Solo Exhibition
2010 Viridian Artists Gallery, NYC, Art*Thought*Gift Group Show
2011 Viridian Artists Gallery, NYC, Moved Group Show
2011 Viridian Artists Gallery, NYC, Holiday Presence Group Show
2012 Viridian Artists Gallery, NYC, Yin and Yang Group Show
2013 Viridian Artists Gallery, NYC Endings & Beginnings Group Show
Currently showing at Viridian Artists Gallery. NYC
COMMISSIONS:
1963 Penguin Club, Atlantic City, New Jersey
2005 Illustrations for the New York Times
WORKS ON EXTENDED LOAN:
1978-79 B&B America, NYC; 1979-80 EST NYC Office;
COLLECTIONS:
Bekeley Ca: Peter Selz; Paris, France: Gideon Vaisman; NYC: Rob Romano; Shiro Oda; East Hampton, NY: Irving Markowitz ; Washington, D.C: Joshua C. Taylor; Greenville, SC: Jeffrey Leimsieder; William Lusk ; Bloomfield Hills, MI: Guy Morrison ; Farmington Hills, MI: Abe Tompkins ; Southfield, MI: Stuart Tompkins ; Chaleston, SC: Diane L. Scher; Van Nuys, CA: William B. Thompson ;
RELATED WORK EXPERIENCE:
1968-69 VISTA Volunteer–taught painting and drawing, New York; 1970 Worked at Museum of Modern Art, New York City; 1971-2008 Scenic artist for television, movies, ballet, opera, theatre; 1979 Designs for promotion of The Hunger Project, Inc., NYC 1978 Paintings used on sets in movie "The Seduction of Joe Tynan"
PROFESSIONAL ORGANIZATION:
United Scenic Artists Union, YoHo Artists, Viridian Artists